WORKFLOW MANAGEMENT & FINANCIAL – COMING SOON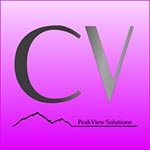 A new workflow, financial and manpower management application for small and mid-sized sales and service companies.
Instant visibility of your workforce capacity to accurately schedule to meet customer demand while increasing technician efficiency.
Predictive analytics help forecast the quota required to meet projected customer requests and improve efficiencies and performance.
An integrated shift management application that streamlines the request and approval process by automating and tracking employee requests.
WORKFORCE PRO/MOBILE WORKFORCE MANAGEMENT
CUSTOMER RELATIONSHIP MANAGEMENT & PROFESSIONAL SERVICES
Customer RelationshipManagement
IVR Email
Pay by Phone
Surveys
Custom
Business Process Review
WorkForce efficiency
Training
Customized applications